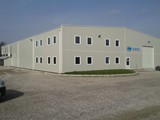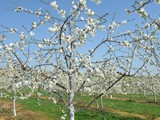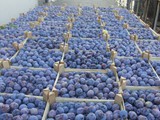 Contact:

Ledenice Donje bb
Gradačac
Bosnia and Herzegovina
Phone. / Fax: +387 35 330 905
Mob.: +387 61 150 900
e-mail: poljoprivredna.zadruga.late@gmail.com
Agricultural Cooperative Late p.o.
Gradačac is located in northeastern part of Bosnia and Herzegovina and is about 20 km far away from Sava river and border with Croatia. Administratively, Gradačac is part of Tuzla Canton and Federation of Bosnia and Herzegovina. The city is located on the slopes of Mountain Majevica at an altitude of 129 meters. Due to its good geographical location and favorable weather conditions inhabitants of Gradačac are engaged in fruit-growing for more than one hundred years. Plum has a special place in fruit-growing and Gradačac's plum is known in whole region. Long Standing tradition in plum growing has resulted in Plum Fair which is traditionaly organised in Gradačac every year since 1969th.
Considering years of experience and tradition in plum growing, a need for increase in production and quality have emerged in order to be able to export plum to other European countries. Agricultural cooperative Late was founded in with goal of unifying a larger number of fruit producers in order to establish standards for production quality and more effective joint approach in foreign market. On the European Union market we are present since 2010 year, and together with our 300 cooperants we have adopted all necessary standards in production of fresh fruit (GlobalG.A.P. standards). In order to help our cooperants to meet all requirements in quality of fruit growing, the cooperative has secured a proffesional help by the agricultural engineers.
The headquarter is located in place Donje Ledenice, municipality Gradačac, and is about 5 km far from downtown. The cooperative ownes more than 12 hectar of fertile soil, mostly planted with plum trees. Besides plum production, the cooperative also deals with growing of strawberries, cherries, blueberries, raspberries and pears. Agricultural cooperative "Late" has their own storage facility with surface of 1.000 m2 and it is equiped with modern refrigerating equipment for storage of fresh fruit.
Since its foundation the cooperative is achieving great business results, which provide additional money resurces for further investments and increase in the production. Value of annualy exported goods to the EU market is 1 - 2 millions KM with tendency of further growth, which is additional indicator of our professionalism and quality. Our clients are assured in the quality of Gradačac's fruit, check up and why!