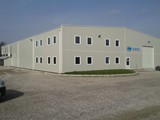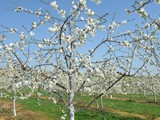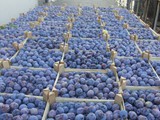 Contact:

Ledenice Donje bb
Gradačac
Bosnia and Herzegovina
Phone. / Fax: +387 35 330 905
Mob.: +387 61 150 900
e-mail: poljoprivredna.zadruga.late@gmail.com
About us
Products of agricultural cooperative Late p.o. are present on the EU market since 2010. The cooperative works with more than 300 fruit producers from Gradačac area. It ownes about 12 hectares of fertile land with about 7 hectares planted with plum, which is the main export product of the cooperative.
Cooperant's assets also play important role in maintaining good business results. Our 300 cooperants ownes about 150 hectares of agricultural land, mostly planted with plum. In addition, all cooperants have a wide variety of agricultural machinery. Therefore, we can say that for many years we have successful cooperation with well-equipped farmers.
| | |
| --- | --- |
| Fruit sort | Land area |
| Plum | 150 ha |
| Cherry | 1 ha |
| Pears | 1 ha |
| Blackberries, blueberries, raspberries and strawberries | 5 ha |
| Total | 157 ha |
P.Z. Late is primarily oriented towards foreign markets. Since year 2010, the cooperative's products can be found in the biggest supermarkets across the EU. The cooperative, together with subcontractors, have adopted all necessary standards in fruit-growing (GlobalG.A.P. standards - GGN: 4052852248464 OPTION 2). With all our clients we have successful cooperation over many years, which is an additional confirmation of the quality of our products. Satisfied customers are our best reference.
With their way of doing business, agricultural cooperative Late makes a significant contribution to the local community. Given that a large proportion of Gradačac's population is engaged growing of plums, by buying up their products P.Z. Late provides them a secure market for their products. In this way the population is able to get a significant secondary source of income. Besides, high-quality performance in the European market indirectly contirbutes to promotion of Gradačac, which should contribute to further prosperity and promotion of Gradačac's plum.